Live Online GP Tuition
97% A and B grades
All classes personally taught by Mr Liau
Ex-journalist and author of A-Level GP Answer Key

"Classes with Mr Liau always bring fresh insights that have never crossed my mind during my self-study or even during GP lessons in school." ~ Jiwon, Victoria Junior College. Jiwon improved from S to A, and eventually topped his cohort for GP in JC2.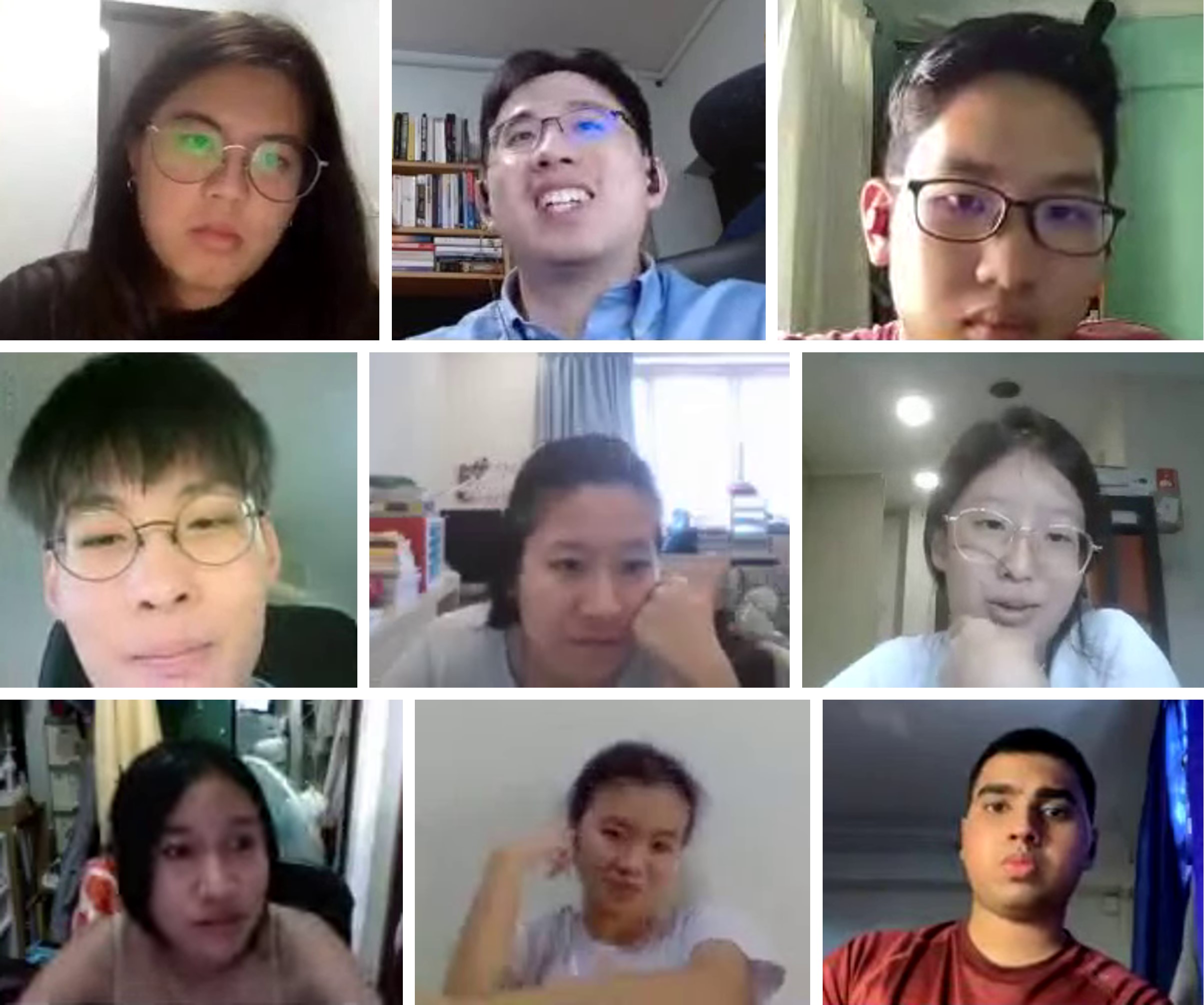 Track record
97% 'A' and 'B' grades

Average improvement of three grades (i.e. D to A)

Top scorers every year

11 years teaching experience
How we achieve it
Structured learning experience with ample hands-on practices

Interactive and engaging discussions for maximum intellectual stimulation

Individualised guidance and feedback

Detailed notes and supplementary materials for revision

Weekly assignments marked with detailed feedback by Mr Liau

All lessons personally conducted by Mr Liau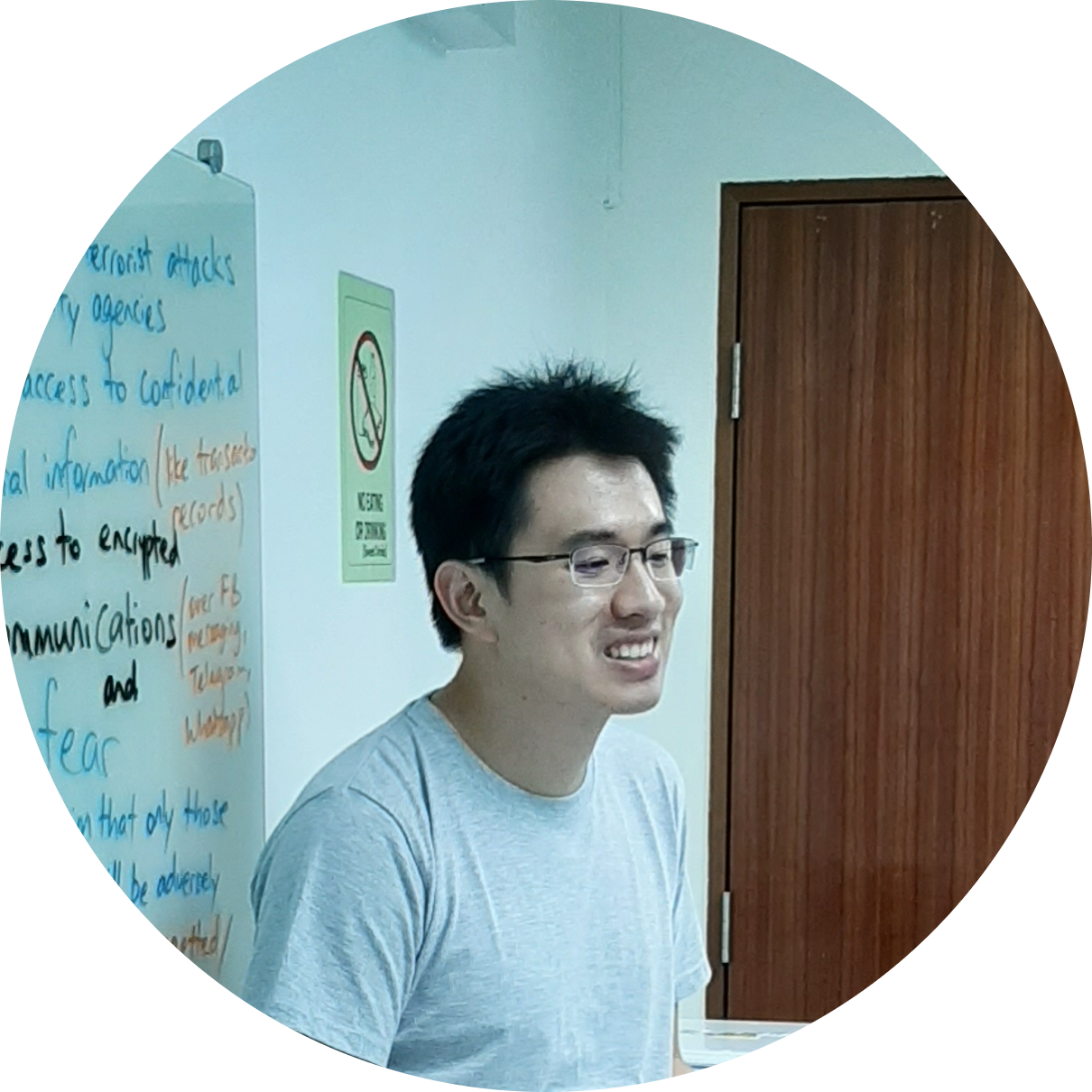 Mr Liau's unique background
Invited author of the General Paper A-Level Ten Year Series Answer Key (2021-2022)

Deep professional experience as a former journalist with op-eds published locally and internationally in newspapers like The Guardian

Extensive eleven years teaching experience

Rich insights as the Hwa Chong HS/JC debate coach for four years (teams won ten championships)

Unique ability to captivate and intrigue as an award-winning intervarsity and JC debater (won four national championships)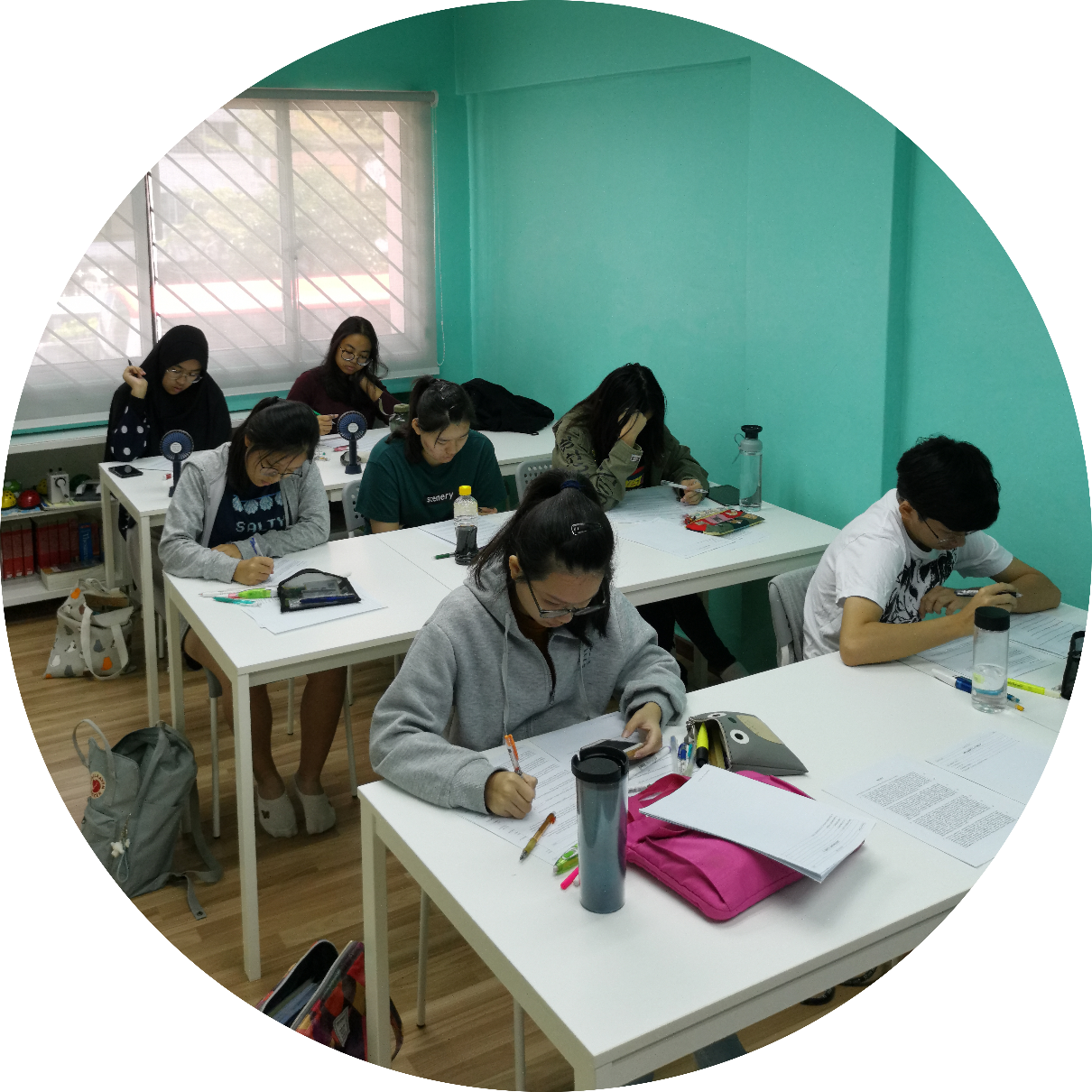 How we make a difference
We break down complex ideas into simple concepts

We take a systematic approach to learning that equips students with essential examination skills and answering techniques

We prioritise hands-on experiential learning over didactic one-way lectures

We provide extensive notes for revision and exam preparation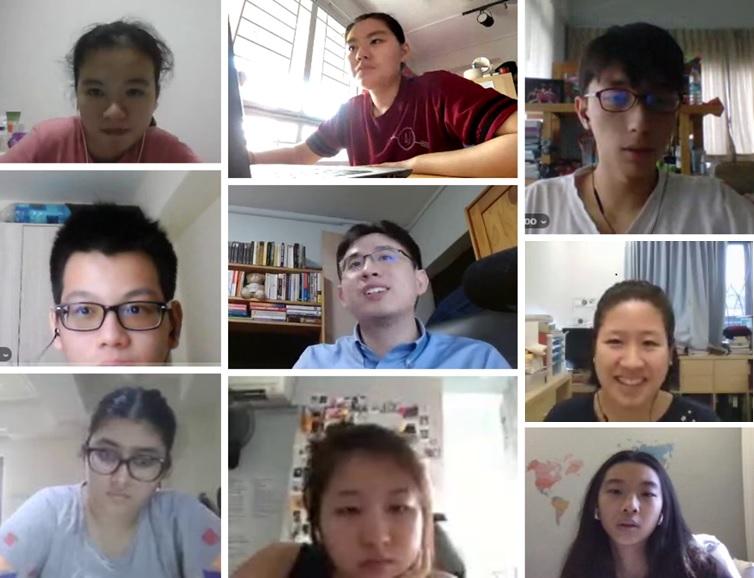 How we make every online lesson a success
We partner students in the learning process, engaging them through discussions and hands-on exercises

We encourage questions and always give students time to share their own views, helping them develop their confidence as critical thinkers

We support each student individually and provide personalised feedback
Top Five Questions
Why choose us for GP tuition?
Liau Chuan Yi
2023-01-25T05:58:49+00:00
GP poses a unique challenge to educators. To excel, students must both be equipped with practical skills as well as with the ability to think and reason for themselves. Yet, these goals lie in tension with one another.
The formulaic approach pursued by some tuition centres works well in achieving the former goal but not in developing critical thinking skills. Such approaches are, moreover, extremely boring and arguably even harmful to the student's intellectual development and personal growth.
Our GP classes seek to achieve a healthy balance between the two goals by relying on a structured curriculum, supplemented by thought-provoking discussions about important current affairs issues.
We believe that the best testament to our success lies in our students grades as well as the unvarnished feedback that they have given us in their testimonials.
In 2021, 97% of our students scored 'A' and 'B' grades for GP.
Every year, over the past five years, our 90% of our students scored 'A' and 'B' grades using this approach.
We have also succeeded in helping weaker students excel, with an average improvement of three grades (i.e. D to A).
Ultimate Track Class
The Ultimate Track class is the main GP class. We cover all essential skills and concepts for GP in this class. The classes will include hands-on exercises, discussions, guided practices, notes, materials, examples and everything students need to get an A for GP.
Case Studies MasterClass
The Case Studies MasterClass focuses more on current affairs issues and key global events that are especially important for GP. The case study approach is interdisciplinary in nature and provides more room for non-exam-driven discussion and analysis. Notes will be provided as part of CSMC as well. Students who are unable to attend the Case Studies MasterClass for a particular week can watch the recording and read the notes on their own.
Full GP Package
3 hours per week (live online classes)
Choose 1 UT slot and 1 CSMC slot
UT covers all 55 core GP skills and essential concepts for Paper 1 and Paper 2
CSMC covers all pertinent case studies and current affairs events
Systematic approach with hands-on practices and interactive discussions
Explore important issues and engage in interdisciplinary learning
All recordings, notes, model essays and resources since 2022
Get everything you need to score an A
All assignments personally marked by Mr Liau
Unlimited e-consults with Mr Liau
Discount for FAS students
Students on FAS may apply for a discounted fee. Basic proof will be required.
Please contact us for more details.
Schedule for 2023
Last updated: 4 Aug 2023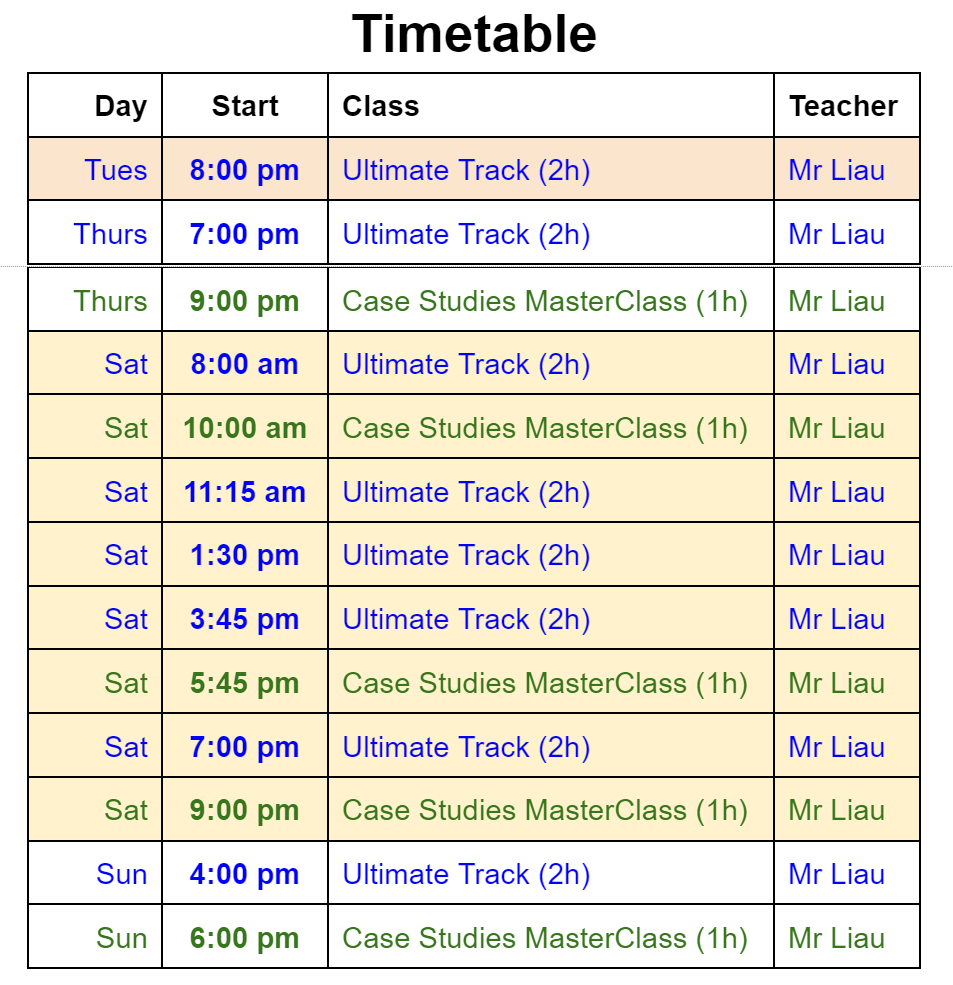 UT = Ultimate Track
CSMC = Case Studies MasterClass
Students who sign up for the Full GP Package are entitled to one UT and one CSMC class per week.
Contact Us (Enquiries and Registration)
Call / SMS / WhatsApp
91781642
About Our Lessons
Is a deposit required and what is it for?
Liau Chuan Yi
2023-01-28T01:38:13+00:00
What are the exact terms of the security deposit?
Please refer to the following for the exact terms of our policy:
1) The security deposit will be used to cover the last four lessons upon withdrawal or graduation.
2) The security deposit will not be forfeited.
3) This means that students can still attend lessons until the security deposit is fully utilised.
4) The security deposit is non-refundable except in the event of a change of tutor or the discontinuation of the GP lessons.
What happens if I miss classes?
1) You can simply attend another class within the same week. All classes within the week (Mon to Sun) cover the same material.
2) If you cannot make it for the entire week, please watch the recording whenever you are able to.
3) As recordings and notes are still provided, please note that no refunds will be given if you do not turn up for the live classes.
Why do you have to collect a security deposit?
Collecting a security deposit allows us to do what we do, and focus on helping our students rather than chasing students and parents for payment. It also allows us to avoid suspending a student from lessons due to late payment. Finally, it ensures that students do not abruptly start and stop lessons from month to month. This would be disruptive, both for the teacher and the student.
The full name of our tuition centre is My Mustard Seed Tuition Centre. We have a physical address at 201B Tampines St. 21, #02-1069, Singapore 522201. We have been operating for over two decades. If you have any further concerns, please feel free to reach out to us.
Why is the minimum commitment period 8 weeks?
We want to see our students all the way through till their A-Level exams. Our goal is not to increase our student count but to fully help those that do choose to enroll with us.
This means that upon registration, we provide our students with many things that are not limited to the regular classes. From the very first week, students gain full access to all of our resources and recordings at no additional charge. They are also free to consult with Mr Liau himself on any queries or past recordings (from our LMS) that they have questions about. All of this is offered as part of the heavily discounted package (effectively $80/week in 2023).
While we understand that many places offer trials (some even free), we seek your understanding that we have different requirements because we operate differently.
All students are personally taught and guided by Mr Liau himself. Accepting too many trial students inevitably means that existing students end up being neglected. In many cases, this means that tuition centres outsource the teaching of existing students to junior teachers and the learning experience changes dramatically after the trial is over. We never wish to shortchange our students that way.
Are the lessons conducted under an established tuition centre?
Yes, the full name of our tuition centre is My Mustard Seed Tuition Centre. We have a physical address at 201B Tampines St. 21, #02-1069, Singapore 522201. We have been operating for over two decades. If you have any further concerns, please feel free to reach out to us.
Please refer to the tuition centre's business profile below.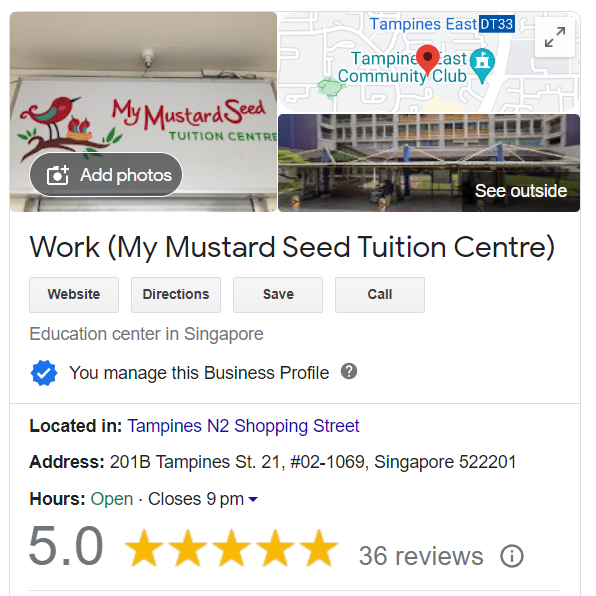 About Online Lessons
Why online lessons?
Liau Chuan Yi
2023-01-26T01:50:15+00:00
We only conduct online lessons because they are more effective.
Students frequently tell us that our lessons are radically different from the typical online lessons that they received during HBL in school / other tuition centres.
In particular, they find that our lessons have helped them remain more engaged, have given them more opportunities to complete practices and receive feedback, and have eventually helped them score well in exams.
We are thus the only tuition centre that only offers online lessons for GP. 100% online. No physical classes. First and only in Singapore to do this.
We help our students achieve good results by effectively using technology to provide simultaneous student engagement and collaboration opportunities. We are also better able to provide feedback, recordings, notes and resources online. Students who have doubts can easily raise questions and receive answers.
In fact, our students have performed even better through online lessons than before. Our online lessons have enabled our students to achieve 97% A and B grades for GP, an increase over physical lessons.
Ultimately, our lessons are only available online. So the only way to benefit from our expertise and guidance is through these online lessons.
Mr Liau is certified in Online Teaching and Education by the University of Illinois at Urbana-Champaign (Post-Graduate).
He is the invited author for the A-Level General Paper Answer Key (2021-2022).
All classes are taught by Mr Liau.
For more information about how students feel about how classes, you can read their reviews here: https://gptuition.com/testimonials/