Your Child

CAN

Improve in English
with

the Right Help

!

"Ms Wong's lessons were always engaging and easy to understand. She managed to turn what would otherwise be a boring lesson, into a fun and interactive learning experience every time."
– Xuyun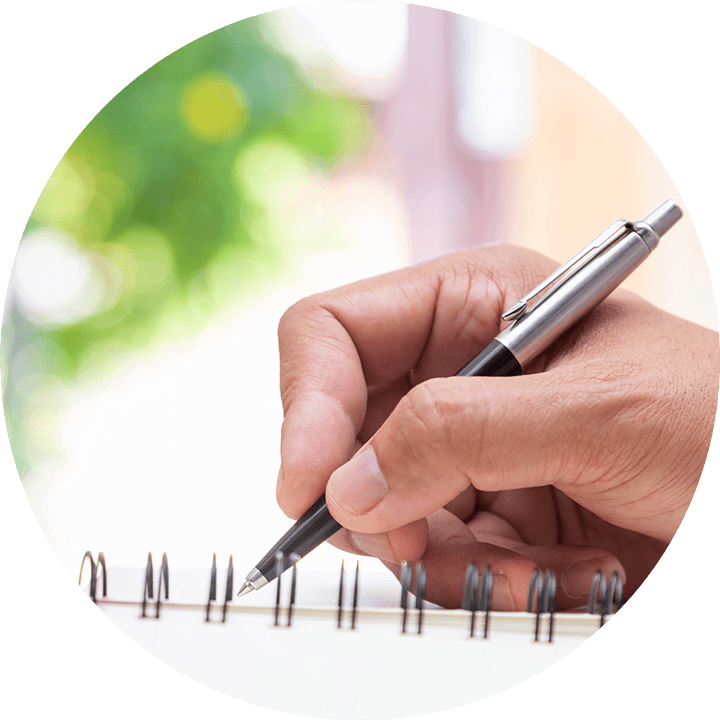 Our Approach
Develop a love for writing

Step-by-step approach to tackling questions

Motivated and independent learners
Our Classes
$160 – $240 per month (depending on level)

Small group size of 3-6 students

Author of 5 series of assessment books for EPH

Aligned with MOE syllabus
You've done all you can to help your child improve.
His results are still the same and you can't help but feel that all the time, money and effort are for nothing.
For over twenty years, Teacher Sarah has guided countless children under her wings. She has learnt that a child will choose to put in the efforts, want to do well and subsequently, progress, when the educator understands his/her temperament and learning style.
Every child is different. Each child has to be handled differently. It's not merely about attending tuition classes. It's not about rigorous drilling and doing lots of assessment books, worksheets and school papers.
It is more than that.
It's about knowing exactly where the child is at and then using the learning resources effectively.
Having encountered so many students, along with the spectrum of challenges, those listed below are the few common ones.
Because we believe that premium education need not come at a premium rate, we provide affordable solutions.
Contact our English Specialist, Teacher Sarah at:
Call 9100 8878
SMS/Whatsapp 9100 8878 with your enquiry and Teacher Sarah will respond to you within 24 hours.
Alternatively, you may fill up the form to receive a call back.
Address: Block 201B Tampines Street 21 #02-1069 (back entrance) S(522201)
5-min walk from Tampines East MRT Station (Downtown Line)
"How long does it take for me to see a marked improvement?"
"How much progress can I expect to see?"
It depends on your child's foundation. It depends on how "teachable" your child is.
We cannot promise you an overnight miracle or boast a magic formula of "See astounding results in 3 months!"
A weak foundation means that a lot has to be imparted. And that takes time, depending on each child's learning aptitude and attitude. However, there will be progressive improvement — step by step.
A "teachable" child is willing to pay attention during lessons. He will also apply whatever is taught dutifully and purposefully. This child should see a significant progress within a semester.
For a teachable child who only needs to grasp the techniques and master the skills, he/she will definitely see a marked improvement within a semester.
However, a child who needs to foster a teachable attitude requires more time as we need to "plough the soil of his heart". Together with you, we will persevere for the positive change in your child's attitude. So long he/she is willing to sow the seeds of effort, surely, there will be progress. ("In hard work there is always something gained." Proverb 14:23)
What Our Students Say About Us

"When I first joined Ms Wong's class, I was afraid of stepping out of my comfort zone and trying new things, afraid of failure, afraid of making mistakes.

I've always stayed on the safe path, the path without any risks and I was contented with that. But under the care and guidance of Ms Wong, I've learnt to be more confident in myself. Ms Wong is very passionate about teaching, always willing to stay back for her students to ask questions. Her classes are always enjoyable and effective, and I found myself improving under her teaching and guidance. She inspires me to do my very best, and that it is okay to make mistakes because they help us to grow and become a better person. She is my role model, and I am very grateful for all her teachings throughout the 5 years I've been with her. To say that I am blessed to have her as my tutor is an understatement."
"Ms Wong turned my doubt and fear into hope and potential. English has always been a subject which pulled me down, but through my two years of experience in her class, I have learnt not just English, but much more.

Her effective teaching of understanding instead of memorising retains important information in my mind. I dare say, with confidence, that Ms Wong has played a pivotal role in my tremendous transformation from a C6 to an A2 last year. During class, she often gives deep insights on a variety of issues, many of which I find enlightening. The positive vibe she radiates creates a comfortable and friendly learning environment, and I find her to be one of the most influential and inspiring figures in my life."
"For myself, I've been taught by Ms Wong for approximately 2 years and throughout these 2 years of English tuition at My Mustard Seed, I've had many takeaways. Firstly, I would like to mention that the care and concern Ms Wong has shown me and the rest of the students is really commendable.

I lacked the motivation to even go for tuition or do the work assigned to me. However, I didn't want to disappoint Ms Wong because she genuinely wants us to do well not for her own benefit, but ours. Secondly, my grade for English itself was always stagnant until I actually turned up for tuition every week and made sure that I completed the work assigned. At the end of the mid-year exams in the year 2015, my grade improved from C5 to B3. I was proud of myself but I'll always remember how Ms Wong encouraged me and believed in my potential. Lastly, Mustard Seed is not just any ordinary tuition centre. It's a place where you can make friends and to study in a conducive environment. The tutor-student relationship that I've forged with Ms Wong is of no doubt memorable to me, and I thank her for the love that she's shown, her passion for teaching and for believing in me, which was a motivating factor, and I got an A2 for O's. "
"I attended Ms Wong's English class back in 2009 and 2010. English had never been my favourite subject in school and it didn't help that my school teachers had a mundane way of teaching the subject.

However, tuition classes with Ms Wong were always fun and interesting. She makes essay writing and comprehension (especially summary writing) so much more enjoyable. Up till this day, I'm still putting a skill that she has taught me into practice. I remember looking forward to Saturdays not only because it was the weekend but because I got to attend her class. Apart from being a skilled and awesome teacher who imparts us with knowledge, she is also a wonderful and friendly individual who is always generous to share life stories with us. She would always go the extra mile to understand us and be our friend, guiding us along the way."
"Ms Wong was my English tutor from Primary 5 to Secondary 4. Under her guidance, I was able to do well in school and ultimately got an "A1" for my 'O's.

Ms Wong's lessons were always engaging and easy to understand. She managed to turn what would otherwise be a boring lesson, into a fun and interactive learning experience every time. She created a positive learning environment at My Mustard Seed that really helped me endure the difficulties I faced while learning English. At the end of the day, I can confidently say that every lesson at Mustard Seed was an invaluable experience that maximised my potential."
"Though I joined My Mustard Seed at Sec 2, which is quite late as most of my friends started tuition even before Sec1, I thought that I would fail my English all the way.

However, after I joined Mustard Seed, my English started improving immensely through extra lessons and advice from Ms Wong. I even managed to jump 5 grades proving my school teacher wrong as she thought that I had no hope in passing."
Moving Forward
At My Mustard Seed, we believe premium education that need not come at a premium price. Our affordable monthly rate is a nett amount that includes all necessary resources. We will not charge you for anything else.
Why aren't we commercialised?
The reason being — We honour your parent-heart of love.
We understand your earnest intention. We know your challenges. We are well aware that you are pouring in your hard-earned money into your child's education. That's why we do our best to teach and nurture your child too.
If you want to find out more about how we can help your child to excel in English:
Please Call Us at 9100 8878.
SMS/Whatsapp 9100 8878 with your enquiry and Teacher Sarah will respond to you within 24 hours.
Alternatively, please fill up the form and receive a call back.
Address: Block 201B Tampines Street 21 #02-1069 (back entrance) S(522201)
5-min walk from Tampines East MRT Station (Downtown Line)